Each time when a new computer falls into my hand, I feel an obligation to install a set of software in order to make the computer better, and to make my life easier. My current list is the following:
I. Immediate installation:
1- Mendeley:

This is the first and the only journal paper management that I have ever used. It is a question of mastering a software and stay with it. Recently I learn that Mendeley is now under the Elviser brand, however no negative effects have been detected yet. Thank you very much Mendeley ! Many of my friends use Zotero and it seems to be a nice alternative.
2- Firefox:
This light and fast web browser offers everything one needs, but it doesn't harm to have other browser like Windows Edge or Google Chrome, especially when they are most of the time pre-installed.
3 – Office suites:

Microsoft office suite is predominant in the publication business of applied physics, chemistry, and materials science. It is intuitive, and easy to use. Moreover, while it is possible to find alternatives for Word and PowerPoint, Microsoft Excel stands out as the best option for quick, easy and versatile data processing software. LibreOffice suite is a good alternative, especially for those who use Linux or who do not want to buy the Microsoft Office suite.
4 – Off-line mail browser:

Outlook is installed along side the Microsoft Office Suite. Otherwise, Mail or Thunderbird offer similar features and capacity.
5 – Texmaker and Miktex:

Latex is the best and most elegant document processing when it comes to big documents of more than 50 pages. It is free too ! The one feature that I love to use but not available is the "track changes"; but there are plenty way to do so.
6 – Notepad ++ (for Windows) and Gedit (for Linux):

Simple and versatile note-taking. They have also highlight features for programming languages, especially for Java and Python.
7 – Adobe PDF reader or Foxit reader:

this pair is the most equivalent between the alternative smash down. Either of them is more than enough for daily reading of PDF, and simple PDF manipulations.
8 – Dropbox:
The first file-sharing service that I use, and it seems to be the most cross-platform among other file-sharing software. Other services that can be considered are Google Drive, Switch Drive, and OneDrive.
9 – Skype:

The first and still the best for video communication so far.
10 – Python, with Scipy and Numpy and Matplotlib:

A nice combination of software programming with array data manipulation, sometime it is even better than Matlab.
II. Good if available:
1 – Mathematica:

Very nice way to work with equation, and also for illustration of physics phenomena with graphics and animation.
2 – Matlab (Scilab and Octave):

There are a lot of pre-defined features in Matlab that help us not to re-invent the wheel; but it also takes us a lot of fun from learning to program those.
3 – Autodesk Inventor: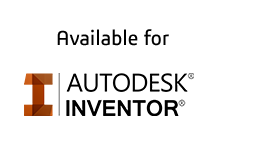 I spent almost 2 years on a quest for the best illustrating software for my schematics, and finally land on Inventor. This is the most intuitive but still very powerful software for amators who are only interested in quickly creating decent schematics. Along the road, I have seen notably Autocad, SolidWorks, and Illustrator.